Portfolio
We are your strong partner in the following areas:

During the whole project period,
we manage and monitor all tools,
maintaining a close coordination with you.
We react flexibly to
change requests during the planning period
because the realization of a complex project
is a process, in which, by all means, it might
become necessary to turn left instead of right.
For the concept design and execution of all these events, we assume responsibility as your full-service partner.
Benefit from our longstanding experience in these areas.


We never lose track of the ultimate goal
- a successful and fascinating event!
To meet even the most complex requirements, we sometimes cooperate with external service providers
from various areas on a project basis. Rest assured that we have known all these companies for many years.
So we can guarantee you that the cooperation works perfectly and the quality of all sections is consistently high.
The whole project management
is in our knowledgeable hands.
In the end a beautiful picture
has been created
whose parts match perfectly and
merge invisibly with each other.

"Those who act alone add, but those who act together multiply,"
says an oriental proverb.
Our customers send us all around the world, simply because they
appreciate our experience in an international business setting.
That way, over the course of the years, we have been able to establish close international
contacts, which are extremely helpful when it comes to realizing events.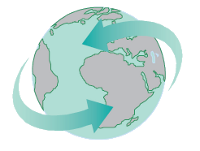 Lean back and enjoy the event as your own guest.
With us as your partner, you know that everything is going to work out.

Your partner, when it is about all or nothing.